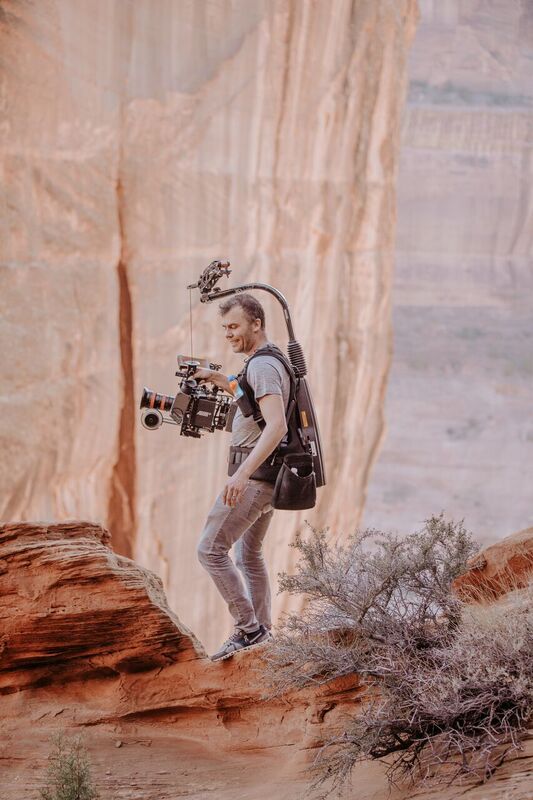 Growing up in South Africa and later immigrating to America, has profoundly impacted Sloan's view on the world. Sloan has lived through the overthrow of an oppressive government and seen the struggle of his nascent nation coming to terms with it's new freedom. This has forever permeated his storytelling.
Sloan is an award winning Director/ DP, working on commercials and narrative. His work has taken him world wide. In 2018 Sloan shot 'MARS across America' for the chart topping band '30 Seconds to Mars.' In 2017 Sloan worked on the upcoming Jared Leto Documentary and music video 'A Day In The Life' and Dp'd his first Independent feature 'Tortured for Christ.' Sloan also Dp'd his first full length feature documentary 'Me the Other' which premiered to a packed 1600 seater audience. In 2016 he shot his first national TV spot for Amway. In 2015 Sloan worked as Second Unit DP for the upcoming movie 'God Bless The Broken Road' (2017.) In commercials Sloan has worked extensively in fashion, lifestyle, high contrast and high concept spots.
In 2016 Sloan was featured as a 'DP to watch' on Cinematography Databases. While in 2017 Sloan presented at the prestigious 'Cine Summit,' and the Grand Rapids 'Pechakucha.'
In his limited free time, Sloan loves to watch movies at his local cinema.
Contact: sloaninns@gmail.com
(323) 489-5517